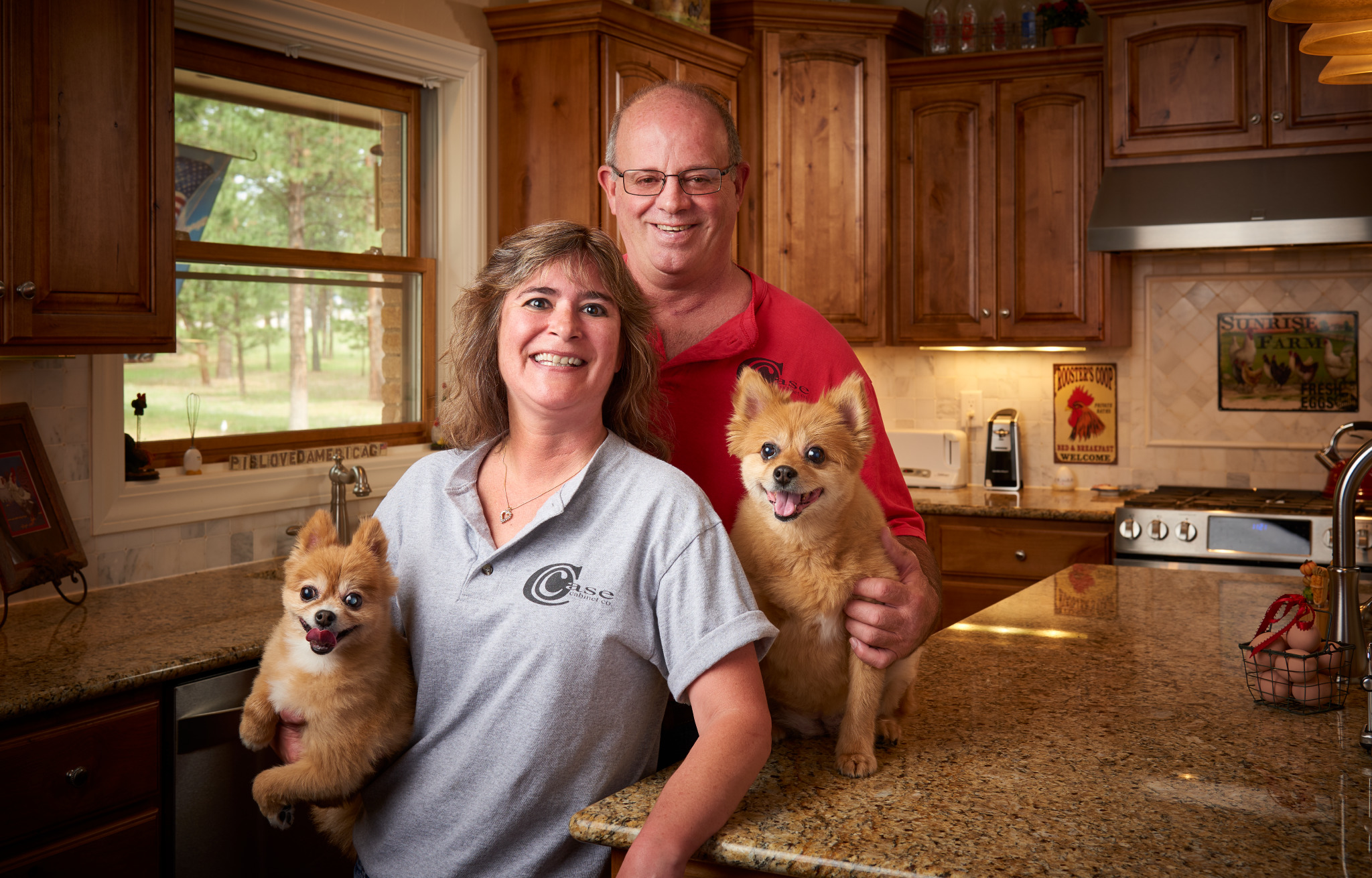 Troy Case is the owner of Case Cabinets and has been in the home improvement industry just about all his life. His Grandfather started Case Cabinets in California back in 1945. His Dad worked there and when he was old enough he started working there. So, you could say that remodeling is in his bloodline. In the mid 1980's, Troy took over the business and has been running it ever since.
In 2005, Troy and his wife Colleen, moved to Colorado Springs to be closer to his brothers and to enjoy the Colorado lifestyle. He also brought the business with him. Since then Case Cabinets has grown to become a recognized name in the Colorado Springs market and Troy has successfully remodeled hundreds of homes across the Pikes Peak region.
When asked what he attributes his success to, Troy says that it is something his father taught him. He said, "If the customer is not happy, the job is not done yet."
When Troy is not working, he and Colleen enjoy time with their two dogs, Smokey and Bandit. In warmer weather you'll find them enjoying time on their boat and waterskiing.
To learn more, please fill out the form below and we will follow up within 1 business day. For faster response, please Call (719) 499- 2989